Pathways Collaborative Equity Partners Fund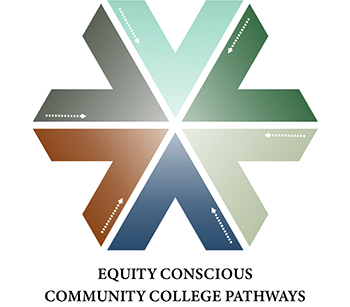 Under its Equity Conscious Community College Pathways (EC3P) project the Office of Community College Research and Leadership invites Pathways Collaborative partners to submit proposals for grants from the Pathways Collaborative Equity Partners Fund.
We define educational equity as the process of identifying how disparities affect the educational opportunities of students based on marginalized social identities (i.e. race, gender, socioeconomic class, sexuality, age, citizenship, religion, physical and mental ability, etc.) and subsequently developing strategic solutions to take systemic action to redress these inequities (DeCuir & Dixson, 2004) through ongoing and sustainable efforts (Gorski, 2016) that are equity centered.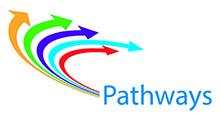 Pathways Collaborative Equity Partners Funds are intended to complement existing deliverables and examine best practices that support equitable access and outcomes for students, and to further incorporate equity-centered practices that specifically address educational inequities in the guided pathways model. Further, this funding allows Pathways Partners, individually or collaboratively, to test aspects of an intervention, program, practice, or strategy to improve or promote equity-centered and culturally responsive initiatives. Grants of up to $50,000, for a total of up to $150,000 in total awards, for a one-year period will be made. Proposed initiatives can include but are not limited to exploratory research, program implementation, program evaluation, or scalability of an intervention, policy study, or other similar activities that are explicitly equity-centered. Proposals that promote partnerships with other equity stakeholders (i.e. students, faculty, community members/organizations, Pathways Collaborative Partners) are strongly encouraged.
Proposal Requirements
Proposal narratives must include a statement of the problem, the proposed scope of work, goals, work plan, timeline, deliverables and anticipated outcomes of the work. The narrative should describe the larger problem the proposed project seeks to address not only to place the proposal into proper context, but also to provide a frame of reference for which the outcomes can be better understood. It is important that the narrative also expressly illustrates how the proposed project is equity-centered, incorporates culturally responsive practices into the guided pathways model to foster equitable outcomes for diverse students, complements existing deliverables, and examines promising practices that support equitable outcomes for underrepresented and/or underserved populations.
Using 12-point font, standard one-inch margins and not exceeding 10 single spaced pages, submissions should include the following:
Proposed project start date and end date
Principal investigator/Project director
Financial contact/Other Contact, if appropriate
Proposal narrative— include a statement of the problem, project objectives, key activities, anticipated outcomes, projected impact, timeline, next steps, and plans to sustain project efforts beyond the funding period.
Budget outline/justification
Funding Requirements
Pathways Collaborative Partner Awardees will contribute a white paper and webinar presentation that highlights how their work (supported through the Partners Funds) embeds equity-centered and culturally responsive practices in the guided pathways model to foster, improve, or promote equitable outcomes for marginalized students. The white paper and webinar will be disseminated on the OCCRL project site, the awardees institutional website, and the Pathways Collaborative website.
Submission Criteria
All grant proposals should be submitted as a single PDF file of no more than ten pages. The deadline for proposals is 5:00 PM CST on November 23, 2018. Please complete application and upload proposal at https://www.surveymonkey.com/r/872DTTV. Please direct any questions about this funding opportunity to Dr. Jerlando F.L. Jackson, email: jjackson@jcfnet.com.
References
Bensimon, E. M. (2012). The equity scorecard: Theory of change. In E. M. Bensimon & L. Malcolm (Eds.), Confronting issues of equity on campus: Implementing the equity scorecard in theory and practice (pp. 17-44). Sterling, VA: Stylus Publishing
DeCuir, J. T., & Dixson, A. D. (2004). "So When It Comes Out, They Aren't That Surprised That It Is There": Using Critical Race Theory as a Tool of Analysis of Race and Racism in Education. Educational Researcher, 33(5), 26–31. https://doi.org/10.3102/0013189X033005026
Gorski, P. (2016). Rethinking the Role of "Culture" in Educational Equity: From Cultural Competence to Equity Literacy. Multicultural Perspectives, 18(4), 221–226. https://doi.org/10.1080/15210960.2016.1228344
Funding Source
This work is part of OCCRL's Equity Conscious Community College Pathways (EC3P) project. The EC3P project is funded under the title "Embedding Equity within Pathways Catalog of Services" by the Bill & Melinda Gates Foundation.