Office of Community College Research and Leadership
Our mission is to use research and evaluation methods to improve policies, programs, and practices to enhance community college education and transition to college for diverse learners at the state, national, and international levels.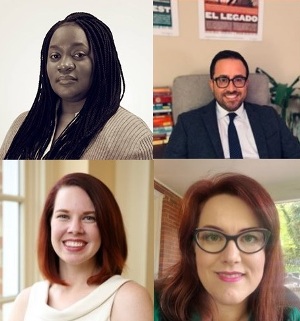 Francena Turner - Steven Moreno-Terrill - Hattie Presnell - Summerlin Webb
The Importance of the Humanities in Community Colleges for Student Learning, Mobility, and Employability
Episode 50, June 11, 2021
In this episode, Dr. Francena Turner talks with humanities educators at community colleges in California and North Carolina about the importance of the humanities to community colleges and to community college students. The guests also share the challenges they've faced during COVID-19, as well as the challenges they've experienced in introducing students to skills learned through the humanities that contribute to student learning, mobility, and employability.