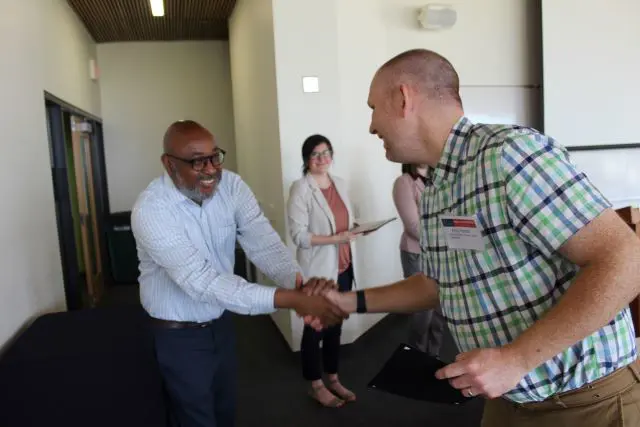 The Office of Community College Research and Leadership embraces public engagement as part of its overall mission, with the goal of fostering conversations on research, leadership, and practice to provide the foundation for equitable outcomes and focused improvements for institutions. We are a welcoming and collaborative organization that advances and enriches scholarship as we produce and engage in creative activities that center on students at the margins, as well as those whose experiences and voices have traditionally been overlooked.

What We Do To Engage
OCCRL scholars and staff regularly speak, present papers, lead pathways events, and participate as panelists at education-focused conferences locally, statewide, and nationwide.
Recent OCCRL Events
Connect With Us On ...