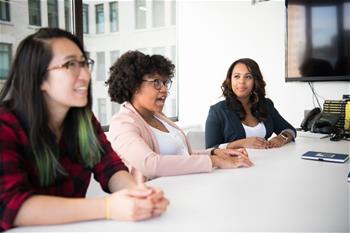 The Office of Community College Research and Leadership embraces public engagement as part of its overall mission, with the goal of fostering conversations on research, leadership, and practice to provide the foundation for equitable outcomes and focused improvements for institutions.
Our accessible, transferrable information disseminated via webinars, podcasts, blog posts, events, and social media is used to improve educational practices that result in the enhanced well-being and outcomes of diverse students and communities. We are a welcoming and collaborative organization that advances and enriches scholarship as we produce and engage in creative activities that center on students at the margins and those whose experiences and voices have traditionally been overlooked.


What We Do To Engage
Webinars
OCCRL webinars highlight critical issues surrounding race, higher education, and P-20 pathways. Past sessions have covered racial microaggressions, equity-guided change at rural community colleges, and how education leaders can create next-generation learning environments. Learn more.
Voices and Viewpoints Blog Posts
From the voices of scholars, OCCRL affiliates, research assistants, and others who care about diversity and equitable pathways in education, Voices and Viewpoints features blog posts that highlight some of the most pressing yet often ignored issues of the day. From moving beyond test scores at community colleges to recognizing the impact of implicit bias, stereotypes, and microaggressions on students' participation in nontraditional career pathways, this is reading designed to educate, stimulate, and inspire reflection. Learn more.
Democracy's College Podcasts
OCCRL podcasts highlight P-20 education pathways and center on research and leadership to promote educational equity, justice, and excellence for all students. The passionate and lively guests share their expertise in areas such as developmental education, supporting male students of color, equity-minded approaches to mathematics education and much more. The engaging conversations include full online transcripts. Learn more.
Events
OCCRL scholars and staff regularly speak, present papers, lead pathways events, and participate as panelists at education-focused conferences nationwide. Discover the many topics they cover and watch a presentation at a major conference in a city near you. View upcoming happenings.
Brownbags
OCCRL offers opportunities to engage during the noon hour for lunch-and-learn programming. These brown bag sessions are 45 to 60 minutes and cover current issues, OCCRL projects and research presentations, and professional development topics. The events facilitate engagement for OCCRL staff members as well as faculty and staff on campus and local community members. Hosted at informal venues, the brown bags foster collaborative learning and an open platform of information that promotes academic and social engagement. OCCRL brown bags are generally held at the OCCRL headquarters in the Children's Research Center (CRC) at 51 Gerty Drive in Champaign and occasionally at the College of Education or nearby establishments.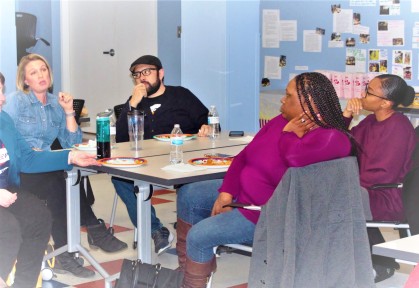 Movies That Matter Screenings and Exchanges
OCCRL hosts Movies That Matter events featuring critical-cinema stories designed to promote deep thinking on sensitive issues surrounding race. The showings are followed by candid but respectful conversations that take place at the Education building on a few Friday afternoons every semester. Students, staff, faculty, and community members are all welcome to partake in the screenings and talks—and they can enjoy pizza, popcorn, and candy while doing so!
Past Movies That Matter events have included showings of The Hate U Give and No Greater Odds.
Connect With Us On ...
Democracy's College Podcasts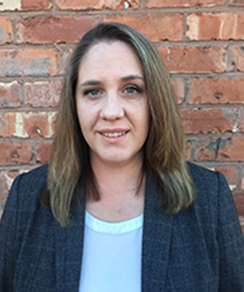 Transnational Whitelash in Educational Policy and Practice
In this episode, Marci Rockey at OCCRL talks with Dr. Claire E. Crawford about transnational whitelash in educational policy and practice. Dr. Crawford is a BRIDGE Research Fellow at the Center for Research in Race and Education at the University of Birmingham.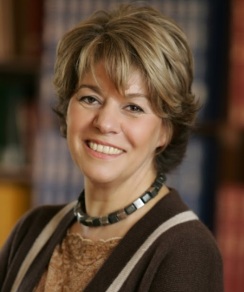 Reclaiming the Racial Justice Meaning of Equity
In this episode, Dr. Eboni Zamani-Gallaher, at OCCRL, talks with Dr. Estela Mara Bensimon about reclaiming the racial justice meaning of equity. Dr. Bensimon is a professor of higher education at the Rossier School of Education and the director of the Center for Urban Education at the University of Southern California.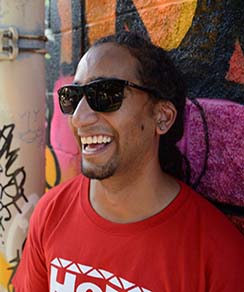 Asset-Based Approaches to Developmental Education
In this episode, Chauntee Thrill at OCCRL talks with Dr. Asif Wilson about asset-based approaches to developmental education. Dr. Wilson is an associate dean of instruction at Harold Washington College, which was a participating institution in OCCRL's Pathways to Results.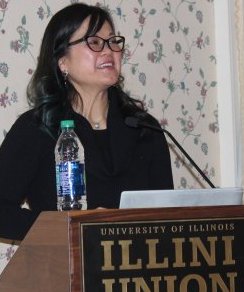 Racial Justice or Racial 'Just Us' Among Asian-Americans
In this episode, HyeJin Tina Yeo of OCCRL talks with Dr. OiYan Poon about racial justice among Asian-Americans and the current attacks on affirmative action. Dr. Poon is an assistant professor of higher education leadership at Colorado State University.