Equity Conscious Community College Pathways
The Equity Conscious Community College Pathways (EC3P) is a comprehensive national project focused on building student and racially equitable pipelines through advancing guided pathways that support mobility for first-generation, underserved, and racially minoritized youth, as well as promoting racially conscious training for community college educators. The project reflects OCCRL's commitment to building new means of engagement for learners and leaders; and to empowering, elevating, and fostering equitable educational outcomes, in collaboration with the Pathways Collaborative.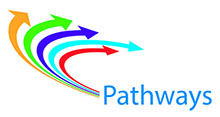 The Pathways Collaborative is a group of organizations committed to improving rates of college completion, transfer, and attainment of jobs with value in the labor market — and achieving equity in those outcomes. The Pathways Collaborative's website provides tools and resources for colleges to who are implementing or scaling the guided pathways model.

A series of condensed and engaging digital materials that promote and foster success and equitable programs for diverse learners as they move through their guided programs. Provides convenient online access for everyone who wants to advance issues related to community colleges.
A participatory research study fueled by fellows who are successfully supporting success among underserved minoritized populations of students, with the goal of understanding which environments advance learning completion for underserved racial minorities.
The Ensure Students are Learning Issue Briefs and Spotlight Briefs were designed in conjunction with the Center for Community College Student Engagement to help produce equity-centered practices and outcomes for all students.

Community college grants focused on culturally responsive and collaborative ideas that address long-standing inequities that directly affect student success. View the grant recipients.
A repository for student service professionals that highlights secondary to postsecondary programs of study, transfer pathways, helpful services and more.
Grants to Pathways Collaborative Partners, individually or collaboratively, to test aspects of an intervention, program, practice, or strategy to improve or promote equity-centered and culturally responsive initiatives. View the grant recipients.
A Delphi study highlighting promising practices to improve and promote racially responsive, culturally relevant and equity-centered initiatives, as well as generating ideas that can foster programmatic, departmental, institutional, and system strategies for broadening participation and completion of underrepresented students of color in community college pathways/programs of study.
1. To develop the necessary resources to effectively scale what is learned relative to bridges to community college attendance, supporting colleges as they guide students to begin and remain on clear pathways to a credential; and providing seed-grant support for design and completion of equity-centered, high-impact practices that engage and retain students of color and other underserved students on guided pathways.
2. To build awareness and capacity of culturally proficient leaders at community colleges with the development of a networked community of equity-minded, two-year student-services practitioners.
3. To create professional development platforms that support increased awareness and integration of student supports offering community college educators tangible tools to enhance programmatic pathways that positively affect student outcomes.
Jerlando F.L. Jackson: Advisory Board Chair/Senior Consultant, Vilas Distinguished Professor and Department Chair - Educational Leadership and Policy Analysis, University of Wisconsin at Madison
Estela Bensimon: Emerita University Professor of Higher Education and Founding Director, Center for Urban Education, Rossier School of Education, University of Southern California
Gloria Crisp: Professor, College of Education, Oregon State University
Dhanfu Elston: Senior Vice President of Strategy, Complete College America
Mary Howard-Hamilton: Raleigh Holmstedt Distinguished Professor and Department Chair; Department of Educational Leadership, Administration, and Foundations; Indiana State University
Christopher M. Mullin: Strategy Director of Data and Management, Lumina Foundation
Amelia Parnell: Vice President for Research and Policy, NASPA - Student Affairs Administrators in Higher Education
Linda Tillman: Professor Emerita of Educational Leadership, School of Education, University of North Carolina at Chapel Hill
Stephanie Waterman: Associate Professor; Department of Leadership, Higher and Adult Education; University of Toronto
Jaime Washington: President, Washington Consulting Group; Vice President, ACPA - College Student Educators International
Heather Wathington: Chief Executive Officer, See Forever Foundation/Maya Angelou Schools (DC)