Five Institutions Awarded ELECT Spark Grants by OCCRL
Community colleges submit proposals that address longstanding inequities affecting students.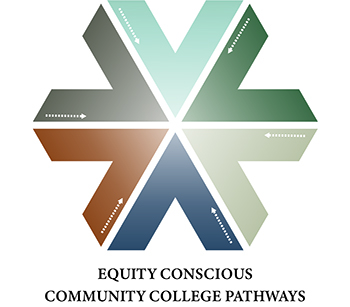 The Office of Community College Research and Leadership announced the recipients of the OCCRL Educational Leaders Equity-Centered Transformation (ELECT) Spark Grants Initiative Program on March 11, 2019.

The one-year grant, sponsored by the Bill & Melinda Gates Foundation, provided $8,000 to five community colleges to generate equity-focused and culturally responsive curriculum efforts such as identifying how disparities affect the educational opportunities of students based on marginalized social identities.
OCCRL announced the requests for proposals in October 2018, welcoming proposals that addressed (but were not limited to) longstanding inequities that affect student access, amplify dialogue on social equity through faculty and staff training, and embed equity-centered student-services programming as well as culturally responsive curriculum redesign.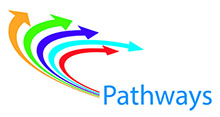 Among other considerations, the proposals were evaluated based on their potential effectiveness in addressing equity with respect to guided pathways programming. Grantees submitted proposals based on the research they are conducting involving students, faculty, and staff. The grant awardees and their institutions were:
Anne Arundel Community College
Principal Investigator: Dr. Diedra Dennie
Project Summary: Anne Arundel Community College will use the ELECT Spark grant funding to conduct its first comprehensive assessment of faculty, staff, and students concerning issues of diversity and inclusion on campus, in order to identify barriers and inequities. AACC will facilitate dialogue regarding issues of discrimination and equity; and design future actions and programming on key issues necessary to support a safe learning and working environment for all.

College of the Canyons
Principal Investigator: James Glapa-Grossklag
Project Summary: College of the Canyons will use the ELECT Spark grant funding to revise its open educational resources (OER) through the lens of culturally responsive teaching and learning practices. The college will develop action plans to embed culturally responsive teaching and learning principles in popular courses and revise materials on a page-by-page basis. It will invite faculty members in other disciplines to adopt this process and revise OERs used in their courses, with the goal of disseminating the model throughout California.

Everett Community College
Principal Investigator: Derek Jorgenson
Project Summary: Everett Community College will use the ELECT Spark grant funding to critically analyze its roles and explore faculty members' attitudes, beliefs, norms, privileges, blind spots, and practices. Its educators will apply the Five Dimensions of Equity Classroom Rubric to classroom experiences to reflect an equity mindset. In addition, the funding will allow faculty to design transparent assignments in classrooms.

Harold Washington
Principal Investigator: Dr. Asif Wilson
Project Summary: Harold Washington will use the ELECT Spark grant funding to assess the immediate and long-term impact of the school's 16-week Equity and Justice Leadership Seminar, focusing on how it influences the campus community. Doing so will allow the institution to create a scalable experience for other colleges and universities that are seeking to support culturally sustaining pedagogies.
Polk State College
Principal Investigator: Dr. Donald Painter
Project Summary: Polk State College will use the ELECT Spark grant funding to launch the Math Equity Institute. Based on culturally relevant practices, the institute will be a high-impact professional development experience for adjunct faculty who are teaching developmental mathematics courses that consist of a professional development session, office hours in the tutoring center, and a project. The institute will introduce faculty to an asset-based approach to teaching that promotes a focus on students' strengths and talents.