OCCRL Staff and Affiliates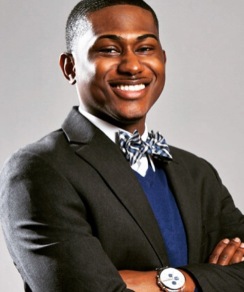 Contact
Office
Office of Community College Research and Leadership
51 Gerty Drive, Room 116
Champaign, IL 61820

Colvin T. Georges, Jr.
Research Assistant
Colvin T. Georges, Jr. is a University of Illinois at Urbana-Champaign doctoral student studying in the Department of Education Policy, Organization & Leadership, with a concentration in higher education. As an aspiring scholar-practitioner, his research examines how predominantly white institutions (PWIs) respond to occurrences of Black student activism. Georges seeks to advance the understanding of how these responses impact student success, mental health, and the sense of belonging for racially minoritized students, with the goal of establishing culturally sustaining environments at PWIs.
Georges has gained numerous years of professional experience at multiple postsecondary institutions, where he nurtured a sense of belonging and provided leadership for students, faculty, and staff. He has been recognized by several organizations for his efforts and was named the 2020 recipient of the Hibel Family Higher Education Scholarship by the College of Education at Illinois; the 2019 Kuumba New Professional of the Year by the National Association of Student Personnel Administrator's African American Knowledge Community; the 2018 Philippi Outstanding Professional by the Northeast Greek Leadership Association; and the 2017 Chapter Adviser of the Year by the National Society of Leadership and Success.
Education
Ph.D., Student, Education Policy, Organization & Leadership, University of Illinois at Urbana-Champaign
M.B.A., Management, New York Institute of Technology
M.A., Higher Education & Student Affairs, New York University
B.S., Sociology, Florida State University
B.S., Family and Child Sciences, Florida State University
Projects
Networked Community for Service Providers
Research Areas
Student activism
Sense of belonging

Mental health
Student success
Educational equity
Leadership development
Professional Associations
American College Personnel Association (ACPA)
American Evaluation Association (AEA)
Association of Fraternity/Sorority Advisers (AFA)
Council for the Study of Community Colleges (CSCC)
National Association of Student Personnel Administrators (NASPA)
National Center for Faculty Development and Diversity (NCFDD)
National Society of Leadership and Success (NSLS)
Northeast Greek Leadership Association (NGLA)