Principal Investigator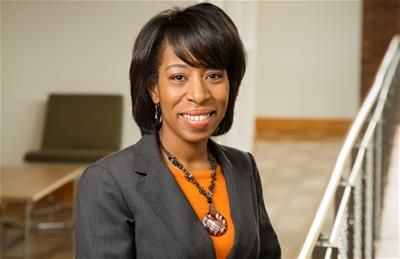 Professor Eboni M. Zamani-Gallaher is an associate dean of the Graduate College; associate head of the Department of Education Policy, Organization & Leadership; and director of the Office of Community College Research and Leadership. Dr. Zamani-Gallaher holds a doctorate in higher education administration with a specialization in community college leadership and educational evaluation from the University of Illinois at Urbana-Champaign. Her teaching, research, and consulting activities largely revolve around psychosocial adjustment and the transition of marginalized collegians as well as on issues of transfer, access policies, student development, and services at community colleges.
Dr. Zamani-Gallaher served as president of the Council for the Study of Community Colleges, an affiliate of the American Association of Community Colleges, and is the director for research and scholarship of the American College Personnel Association (ACPA). She is the recipient of the Council for the Study of Community Colleges Senior Scholar Award, an ACPA Diamond Honoree, and an awardee of the Association for the Study of Higher Education (ASHE) Council on Ethnic Participation Mildred B. Garcia Senior Exemplary Scholarship.
Her research has been published in various journals and scholarly texts including Equity and Excellence in Education, Higher Education Policy, and New Directions for Student Affairs. She has authored and edited seven books; her most recent titles include Working with Students in Community Colleges: Contemporary Strategies for Bridging Theory, Research, and Practice (ACPA/Stylus Publishing), ASHE Reader Series on Community Colleges, (Pearson Publications), and The Obama Administration and Educational Reform (Emerald Group Publishing).
Dr. Zamani-Gallaher serves as principal investigator (PI) for the Illinois Community College Board CTE Technical Assistance Grant. She is the PI for the National Science Foundation LSAMP funded Transfer and the Undergraduate STEM Pipeline at Two-year Hispanic Serving Institutions research; PI of NSF IUSE Collaborative Research: Transitioning Learners to Calculus in Community Colleges (TLC3): Advancing Strategies for Success in STEM as well as PI for a Bill & Melinda Gates Foundation grant embedding equity within the guided pathways catalog of services. She earned her PhD in Higher Education Administration with specialization in Community College Leadership and Educational Evaluation from the University of Illinois at Urbana-Champaign, an MS in General Experimental Psychology, and BS in Psychology from Western Illinois University.
Co-Principal Investigator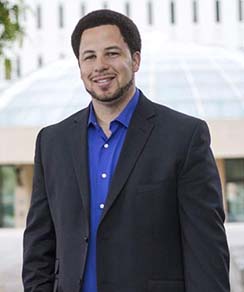 J. Luke Wood, PhD is associate vice president for faculty diversity and inclusion. He is also the Dean's Distinguished Professor of Education in the College of Education at San Diego State University. Wood previously served as the director of the Joint PhD program in Education between San Diego State University and Claremont Graduate University and director of the EdD Program in Community College Leadership. Wood also serves as the co-director of the Community College Equity Assessment Lab (CCEAL), a national research and practice center that partners with community colleges to support their capacity in advancing outcomes for underserved students of color. CCEAL houses the National Consortium on College Men of Color (NCCMC), which hosts trainings, information sharing sessions, and provides resources to colleges with initiatives and programs supporting college men of color.