The Evaluation Collaborative is a network of third-party evaluators who share and learn from one another about meaningful ways to gather, analyze, and report data, including measuring and disseminating performance and impact study results. The TCI Featured Evaluator Blog Series features interviews with members of TCI's Evaluation Collaborative.
Approaches to Evaluation that Foster Transformative Change
November 11, 2015
The TCI Evaluation Collaborative hosted an interactive meeting for evaluators to share and learn about evaluation associated with transformative change in the community college. This session featured two nationally recognized leaders in evaluation, Dr. Natasha Jankowski, National Institute for Learning Outcomes Assessment (NILOA), University of Illinois at Urbana-Champaign and Leanne Kallemeyn, Associate Professor in Research Methodologies, School of Education at Loyola University Chicago.
Evaluating TAACCCT: Facilitating a Conversation with the TCI Evaluation Collaborative
February 16, 2015
The Transformative Change Initiative hosted a pre-meeting for evaluators attending Learning Lab 2015. During the meeting the group discussed the implementation and outcome measures being used in TAACCCT evaluations now, and additional measures that may be meaningful to evaluate for TAACCCT and related reforms in the community college context.
American Evaluation Association Pre-Meeting
October 15, 2014
The Transformative Change Initiative hosted a pre-meeting for evaluators attending AEA at the Community College of Denver's Confluence Building. The agenda included a conversation with Hallie Preskill on evaluation of collective impact, a conversation with Donna Mertens on transformative research, as well as time for a group conversation about evaluation theories and perspectives related to TAACCCT evaluations.
Evaluating Employer Engagement in Community College TAACCCT Grants
September 16-17, 2014
TCI and Skills for America's Future at the Aspen Institute hosted this event in Washington, DC. Focusing on an assessment of employer engagement under TAACCCT, this meeting explored the nature, extent, and challenges of employer engagement evaluation activities. Special Guests: Mark Mitsui, Deputy Assistant Secretary, US Department of Education and Erika Liliedahl, Senior Evaluation Specialist, US Department of Labor.
Evaluation Collaborative Chicago Meeting
December 9-10, 2013
The agenda for the Evaluation Collaborative meeting included time for sharing TAACCCT evaluation questions and methods, strategies to support data utilization and continuous improvement, efforts to overcome barriers and challenges, and opportunities to collaborate.
Keynote Presentation
Video: 10 considerations for measuring the spread and endurance of educational innovations
By Jeanne Century | 14 minutes
On November 10, 2015, the TCI Evaluation Collaborative presented research papers that reflect results from sixteen third-party evaluation of TAACCCT projects at this information packed research symposium. The presentations were on a) transformative change and impact evaluation, b) workforce and employer partnerships, c) the national evaluation, and d) student learning.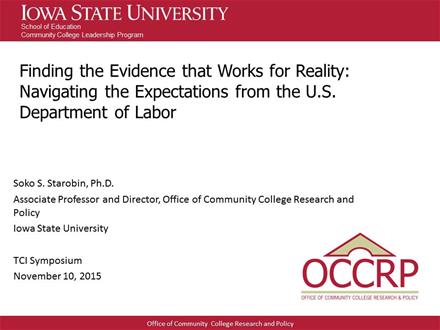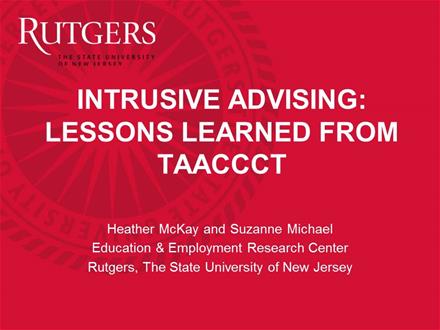 Intrusive Advising; Lessons Learned from TAACCCT
Heather McKay & Suzanne Michael, Education and Employment Research Center, Rutgers
Many TAACCCT grants throughout the country employed advising/coaching strategies to help improve retention, completion and employment outcomes.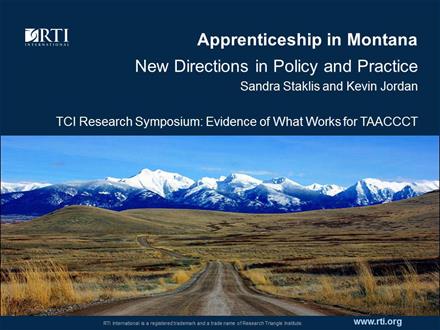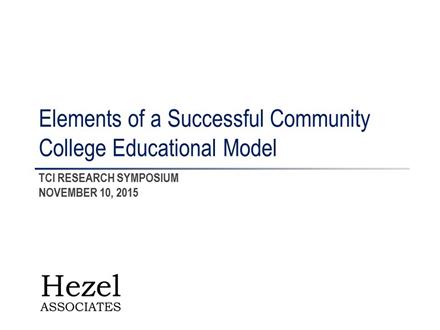 Elements of a Successful Community College Educational Model
Sarah Stewart, Hezel Associates, & Tashera Bolds, Syracuse University STEM Fellow
The National STEM Consortium (NSC) is a ten-college Round 1 TAACCCT partnership focused on developing and delivering one-year certificates in composites, cyber technology, electric vehicle technology, environmental technology, and mechatronics.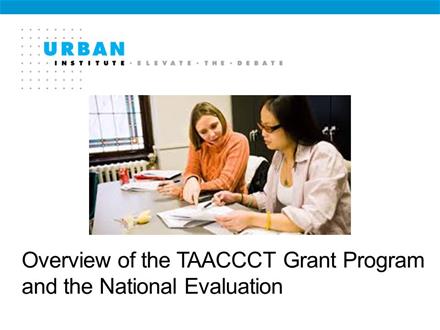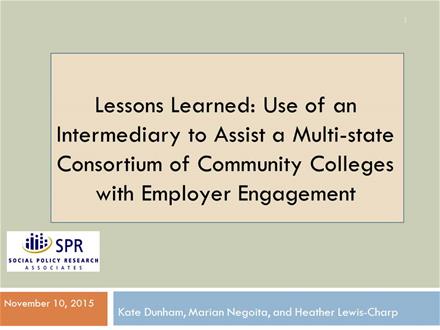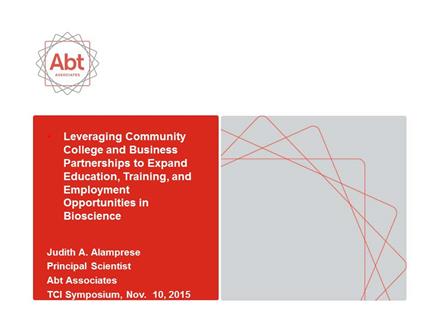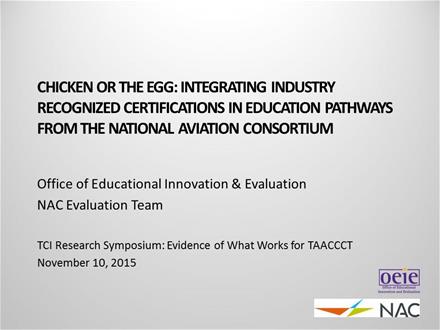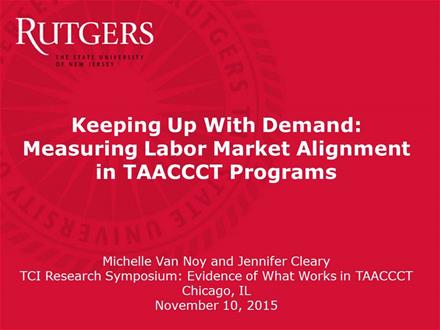 Keeping Up with Demand: Measuring Labor Market Alignment in TAACCCT Programs
Michelle Van Noy, Education and Employment Research Center, Rutgers & Jennifer Cleary, John J. Heldrich Center for Workforce Development, Rutgers
Increasingly, policy makers and the public are focusing on ways that higher education can align with the labor market to better meet student needs and promote workforce success.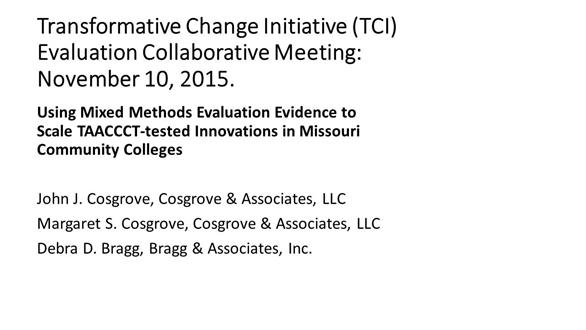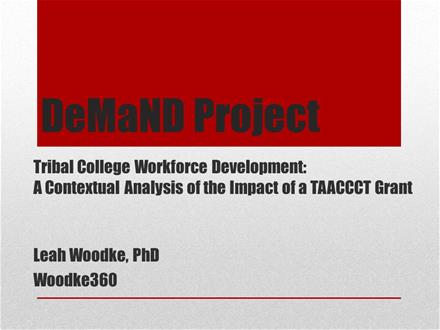 Tribal College Workforce Development: A Contextual Analysis of the Impact of a TAACCCT Grant
Leah Woodke, Woodke360
The project was designed to help the colleges build capacity in terms of equipment, space, relationships, and processes to better and more effectively support workforce development and training.