OCCRL Staff and Affiliates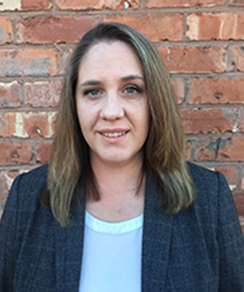 BRIDGE Research Fellow, Centre for Research in Race and Education (CRRE), School of Education, University of Birmingham
Dr. Claire Crawford is a visiting research fellow through the BRIDGE strategic agreement: a transatlantic partnership between the University of Birmingham (UK) and the University of Illinois at Urbana Champaign ('Birmingham-Illinois Partnership for Discovery, Engagement and Education'). Claire's research interests focus on race and racism in education; specifically, the application of Critical Race Theory to shape an examination of government education policies and the construction of inequity in schooling on both sides of the Atlantic. Claire is an active member of the Centre for Research in Race and Education (CRRE) at the University of Birmingham; England's only dedicated research centre that seeks to advance race equality and social justice in education. Claire is also an associate editor of the leading international peer reviewed journal Race, Ethnicity and Education. Prior to being awarded the BRIDGE Fellowship, Claire worked as a qualified teacher with several years teaching experience at both postsecondary and higher education levels.
Education
Ph.D., Social Science (Education), Cardiff University, UK
M.Sc., Social Science Research Methods, Cardiff University, UK
B.A., Honors, Accounting and Finance, University of Wales, UK
PGCE, Further/Higher Education, Cardiff University, UK
Racism and race inequality in education
Education policy and standardized testing
Educational outcomes and attainment
Critical Race Theory
Critical quantitative methodologies - "QuantCrit"
Professional Associations
American Education Research Association (AERA)
Critical Race Studies in Education Association (CRSEA)
British Education Research Association (BERA)