The Postsecondary Pathways for Former Foster Care Youth (PP-FFCY) reflects OCCRL's commitment to examining and developing postsecondary pathways that support mobility for first-generation, underserved, and minoritized populations, as well as strengthening career pathways to promote seamless transitions from college to careers. This project endeavors to examine postsecondary access, opportunities, and supports for foster youth in Illinois and other states across the county in addressing access and outcomes of FFCY in Career Technical Education (CTE).
The Postsecondary Education Pathways for Former Foster Care Youth (PP-FFCY) project is an exploratory study focused on postsecondary pathways for current and former foster youth in Illinois. OCCRL is conducting a comprehensive-needs assessment that provides a descriptive profile of current and former foster youth populations in Illinois; examines postsecondary access, opportunities, and supports for foster youth in Illinois; and addresses disparities in career and technical education (CTE) programs. This project reflects OCCRL's commitment to examining and developing postsecondary pathways that support mobility for first-generation, underserved, and minoritized populations as well as strengthening and supporting career pathways to promote seamless transitions from college to careers.
OCCRL aims to increase postsecondary awareness, access, and attainment for current and former foster care youth by providing information on programs and other resources that offer holistic support and services. View the list of postsecondary programs and services.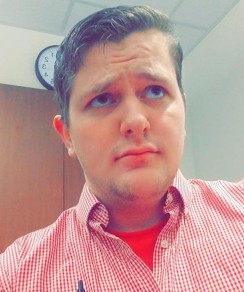 Jonathan Stacy
Navigating College as a Foster Care Alum
In this episode, OCCRL research assistant Chequita S. Brown talks with Jonathan Stacy, a sophomore at Heartland Community College who is pursuing his studies and a possible career in criminal justice.
Listen to the podcast and view the transcript.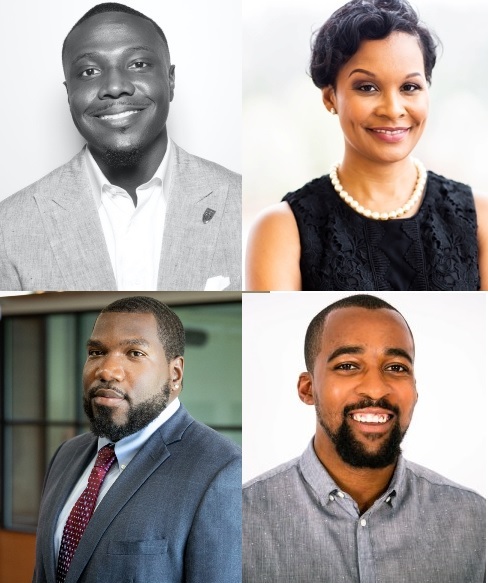 Key Elements to Successfully Connecting Foster Care Youth to Educational Resources for Postsecondary Success
In this episode, Nathaniel Stewart talks with Mauriell Amechi, Regina Gavin Williams, and Blayne Stone Jr. about how the transitions and pathways to postsecondary education are similar and different for Black former foster care students. The scholars also discuss key elements to successfully connect foster care youth to educational resources that help advance the postsecondary education opportunities for this student population.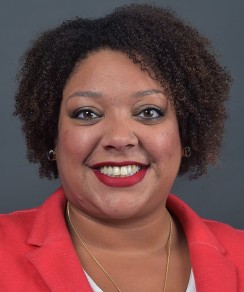 Maddy Day
The Impact of Campus-Based Support Programming on Foster Care Collegians' Postsecondary Access and Retention
In this episode, ChequitaBrown of OCCRL talks with Maddy Day about the Fostering Success initiative in Michigan and the impact of campus-based support programming on foster carecollegians' postsecondary access and retention.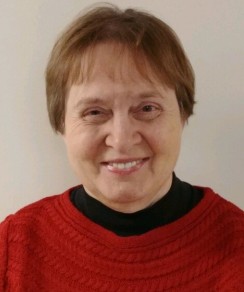 Patricia Palmer
How Youth-in-Care in Illinois Can Access Educational Resources to Pursue a Postsecondary Education
In this episode, OCCRL research assistant Chequita Brown continues the conversation on foster care youth by talking about with Patricia Palmer about accessing available resources in Illinois for youth-in-care who want to pursue a postsecondary education.
Nidia Ruedas-Gracia
Conceptualizing 'Sense of Belonging' Among Students From Historically Minoritized Racial Groups Within Higher Education
In this episode, Colvin Georges Jr., a research associate at OCCRL, talks with Dr. Nidia Ruedas-Gracia about what it means to have a sense of belonging and discusses her research in this area. They also discuss how a sense of belonging affects college students from historically minoritized racial groups.
By Chequita S. Brown
In this OCCRL Thought Paper, Chequita S. Brown relates how tracking the data of students with foster care experience helps to recognize them as a legitimate student population. She offers recommendations on how to do this and conveys the many obstacles that can hinder the academic and career success of foster youth. Read more.
By Royel Johnson
In this OCCRL Feature Brief, Dr. Royel Johnson argues that the foster care system, and more specifically congregate care facilities, are part and parcel to the enhancement of carceral state power. Read more.
By Chequita S. Brown, Eboni Zamani-Gallaher, Nidia Ruedas-Gracia, and Nathaniel M. Stewart
This research brief provides an overview of programs and services that helps strengthen postsecondary pathways for current and former foster youth in Illinois. Read more.
By Dra. Nidia Ruedas-Gracia, Chequita S. Brown, Dr. Mauriell Amechi, Dr. Eboni Zamani-Gallaher, and Nathaniel M. Stewart
This article discusses how COVID-19 has intensified the vulnerabilities of foster youth and former foster youth, many of whom are Black, Native American, Alaska Native, and multiracial children who have a higher rate of placement into foster care than White youth (Federal Interagency Forum on Child and Family Statistics, 2016). Read more.
(From the Fall 2020 UPDATE on Research and Leadership)
By Heather L. Fox, Eboni M. Zamani-Gallaher
This chapter examines how postsecondary practitioners are encouraged to work collaboratively with child welfare agencies and other community-based organizations to identify and implement culturally responsive supports for former foster youth to promote early academic achievement. Read more.
By Mauriell H. Amechi
This policy brief outlines recommendations for Congress to consider regarding the country's COVID-19 response, in an effort to prioritize the availability of essential supports and resources for youth and young adults who are aging out of foster care. Read more.
Recapping the First Virtual CSCC Conference, Looking Ahead to the Future
Oct 4, 2021, 15:44 PM by Raina Dyer-Barr and Sal Nudo
This article recaps the first-ever virtual conference by The Council for the Study of Community Colleges.
Serving as the headquarters for The Council for the Study of Community Colleges (CSCC) since January of 2020, the Office of Community College Research and Leadership (OCCRL) hosted the first-ever virtual CSCC conference in April of 2021.
CSCC's 62nd annual conference was marked by seven preconference sessions, a general conference that featured 60 research and scholarly papers, 48 roundtables, eight symposiums, a session on publishing, two keynote addresses, and presented an opportunity for more than 300 conference registrants to interact with one another via Zoom across three conference days. The theme of the conference was "Advancing Radical Possibilities for Community Colleges."
"We and our friends and colleagues went through a historic, first-time virtual CSCC conference together due to the pandemic," said Eboni Zamani-Gallaher, executive director of CSCC and director of OCCRL. "Participants who logged in to learn, or who presented, engaged with people they'd never met before, and some of them rekindled relationships with those in the field. We're extremely proud to have successfully hosted it virtually."
Day One
The preconference began with a session titled "Re-envisioning Community College Board of Trustees," which covered how such boards are stagnant, unequal, and overdue to be better represented with more women and minoritized groups. Subsequently, a session titled "Navigating Community College and Further Education," facilitated by young professionals, offered insights into the transfer pathway experience from two- to four-year institutions and beyond, and related the utility and impact of research experiences on transfer readiness.
Other preconference sessions covered a variety of topics. In particular, faculty members of color shared how to generate academic success from the perspective of students; graduate students discussed life during COVID-19 and how they juggled multiple roles, intersecting identities, and responsibilities; department chairs engaged in conversation about their training priorities, preferences, and needs; and scholars offered their expertise on issues of Latina/o students' access success in higher education, and the role philanthropy in advancing racial equity and social justice in community college research, leadership, and practice.
Following the morning preconference events, the general conference kicked off in the afternoon with the opening session and the "2021 CSCC Presidential Address," which featured a prerecorded interview between CSCC president Dr. Regina Garza Mitchell and Dr. Rufus Glasper, the president and CEO of the League for Innovation in the Community College, who shared his inspirational life story and educational journey.
The rest of the afternoon was filled with roundtable discussions that covered a wide variety of topics such as community college mentoring programs, perspectives from women faculty members of community colleges, pursuing equity and justice in an urban community college, and much more. Day one of the virtual conference wrapped with a number of opportunities for conference attendees to "meet and greet" one another and socialize via the CSCC opening reception, the mentor-mentee exchange, as well receptions hosted by 2021 Double Diamond Sponsors Arrupe College of Loyola University of Chicago and Mississippi State University.
Day Two
Dr. Dhanfu E. Elston, chief of staff and senior vice president for strategy at Complete College America, opened the second day of the general conference with a keynote address that centered the college-completion agenda at large and how educators and institutions can assist students toward this objective. Concurrent paper sessions followed the keynote address, covering a wide range of topics related specifically to the community college context, including racialized realities, career and technical education, developmental education and core curriculum, transfer and transition, marginalized student populations, data use, leadership, COVID-19, and career pathways and preparation.
The CSCC awards ceremony, hosted by CSCC Executive Director Dr. Zamani-Gallaher, took place in the afternoon. During the ceremony, CSCC past-president Dr. Mark D'Amico introduced Dr. Evangela Oates as the recipient of the newly renamed Romano Dissertation of the Year Award. Other recognized awardees included Dr. Cliff Harbour (Senior Scholar Award), Dr. Cristobal Salinas (Emerging Scholar Award), Dr. Lauren Schudde (Emerging Scholar Award), and Dr. Marissa Vasquez (Research Grant Award).
Four concurrent symposium sessions also took place in the afternoon and featured panel discussions around topics that included how to advance radical possibilities for community colleges through entrepreneurial leadership, strategies for advancing a transfer-sending and receptive culture for Latino men, the urgent need to develop future community college leaders and researchers, and the intersection between community college finance and access during the COVID-19 pandemic.
Day two of the virtual conference concluded with an open business meeting, followed by a 45-minute virtual happy hour where attendees were introduced to Eli Pabon, a multitalented dancer, singer, lyricist, instructor, grant writer, percussionist, and founder of the Boston-based BOMBAntillana. Pabon's presentation combined her musical talents and storytelling ability to give participants a glimpse into what Bomba represents to her and to the practitioners of this music genre. Dr. Theopolies "Theo" Moton also offered his keen musical sensibilities to wind down the day, playing classic tunes that had attendees smiling and doing on-screen head nods, dancing, and clapping.
Day Three
The third and final day of the virtual conference began with the annual Publisher's Information Session. This year's session, "Advancing Radical Possibilities for Community Colleges Through Publishing," highlighted the publishing process of four journals and offered an opportunity to talk about new areas of research to advance the field.
The publishing session was followed by a series of roundtable sessions that covered topics ranging from racial injustices during the global pandemic to shifting dimensions in how community college faculty members are working; implementing entrepreneurship into career and technical prison college programs to the status of female executive leadership happening in postsecondary education; and accommodating student activists at community colleges to STEM identity development for community college students.
Another three symposium sessions also took place: "Imagining Radical Futures in the Success of Latinx Community Colleges Students," "How Community Colleges Can Foster Student Success for Formerly Incarcerated Students," and "Advancing the Equity Mission: Policy Perspectives for Practice." After a short refresher break, more concurrent paper sessions highlighted the numerous missions of community colleges, the state-policy influences on community colleges, asset-based approaches to education, and stakeholders and STEM in community colleges. Day three ended with a plenary session and a closed board of directors meeting. Ultimately, the 62nd annual CSCC conference was a great success that offered members and conference registrants a supreme virtual conference-going experience.
Looking Ahead to 2022
Preparations are underway for CSCC's 63rd annual conference, which will be held in Tempe, Arizona, on March 31 through April 2, 2022! Dr. Gloria Crisp, president-elect and program chair, has selected "Realizing Equity in and through Community Colleges" as this year's conference theme.
The 2022 Call for Proposals is now open with a deadline to submit them by November 19, 2021. Nominations and applications for the Senior Scholar Award, Barbara K. Townsend Emerging Scholar Award, Arthur Cohen and Florence Brawer Distinguished, and Richard M. Romano Dissertation of the Year Award are also being accepted.
Visit the CSCC website for more information on the upcoming conference, proposals, and awards. We are looking forward to seeing you there!