Researching Black Women Brown-Bag Talk Featuring OCCRL Research Associate Francena Turner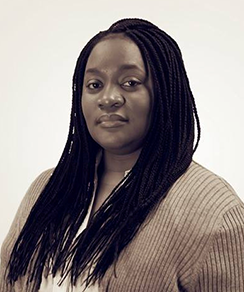 Doctoral candidate and OCCRL research associate Francena Turner will give this talk as part of the Spring 2020 Friday Brown Bag Series sponsored by the Department of African American Studies at Illinois. The title of the five-talk series is "New Directions in African American & African Diaspora Research."
Turner is studying the history of education in the College of Education Policy, Organization & Leadership at the College of Education at Illinois.
Call the department at 217-333-7781 for further information.