Office of Community College Research and Leadership
Our mission is to use research and evaluation methods to improve policies, programs, and practices to enhance community college education and transition to college for diverse learners at the state, national, and international levels.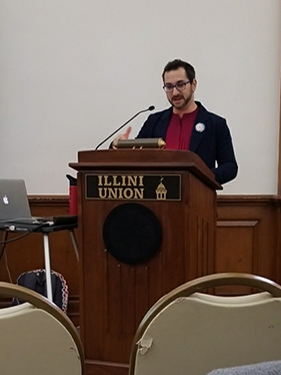 Dr. Z Nicolazzo
Supporting Trans Collegians
In this episode, Dr. Eboni Zamani-Gallaher from OCCRL talks with Dr. Z Nicolazzo, an Assistant Professor of Higher Education and Student Affairs in the Department of Counseling Adult and Higher Education at Northern Illinois University. Dr. Nicolazzo's research has centered on college student development, post-secondary access, diversity, equity, and culture. In particular, Dr. Nicolazzo is an expert on trans collegians, with particular emphasis on trans student resilience and kinship building.
Sign up to receive news and updates about OCCRL, Credit When It's Due (CWID), Pathways to Results (PTR), and the Transformative Change Initiative (TCI).
Subscribe ›